June 13th – September 2nd
Monday – Friday
9:00am – 3:00pm
1. Traditional Sports and Beach Camp
2. Specialty Sports Camp
3. High School CIT Camp
TRADITIONAL SPORTS & BEACH CAMP
Available at all beach locations, AJU in Bel Air, and new baseball facility!
Dates offered: June 13th – September 2nd
Kindergarten – 8th grade
Each week, we cover at least three different sports. During that week, special attention is given to the basic fundamentals of each sport to help strengthen your camper's skill and knowledge of the game. By the end of the week, each camper will be on a team playing games, gaining the confidence necessary to truly excel. Whether your camper is young, learning to catch and throw, or 17 preparing for a championship game, we will help prepare your child for all levels and experiences. Our coaching staff works hard to create the most supportive, fun, safe, and enjoyable learning environment. Sportsmanship and teamwork are always emphasized.
Flag Football, Baseball, Capture the Flag, Soccer, Kickball, Dodgeball, Whiffle Ball, Basketball, Frisbee, SpikeBall, Gaga, Prisoner, King Pin, Monster Tag, and more!
All Kindergarten campers must be potty trained to be eligible for camp.
Our Beach Camp Locations (Pacific Palisades, Ocean Park, Playa Del Rey) additionally include:
Swimming
Boogie Boarding
Water Play
Surfing
First-Aid certified lifeguards with years of experience will supervise and coach your camper at our beach locations.
Special Days and Events at our Locations Include:
Olympics Day, Wacky Relays, Water Day, Sports Spectacular Day, Coaches vs. Campers Day, Halloween Day, Carnival Day, DJ Dance Party, Ultimate Jumper Day, Meet a Famous Olympian, Human Car Wash, Minute to Win It, Name That Tune, and Hawaiian Luau
There are a variety of arts and crafts available in the game room for all campers to participate in creative projects. Take a water break and learn new skills with our dedicated Art Directors!
SPECIALTY SPORTS CAMP AND CLINICS
This program is designed for the athlete who wants a little more time on a specific sport during their day at camp. Campers in specialty sports camps will begin their morning coached by professional, college, and high school staff in their chosen sports. After lunch, all campers from specialty and traditional reconvene and enjoy the same activities!
Flag football
Soccer
Sinjin Smith Volleyball
Basketball
Baseball
Surf
June 20th - September 2nd
July 5th - August 27th
June 13th - September 2nd
June 20th - August 12th
June 20th - August 12th
June 13th - September 2nd
AJU & Pacific Palisades
Pacific Palisades
Playa Del Rey & Pacific Palisades & SM
AJU
The 5 Baseball Facility
Pacific Palisades
CIT (Counselor in Training) Program
Grades 9-11 | High School | Community Engagement
This program is designed for the 9th-11th grader who is looking for a summer experience that will develop leadership and communication skills, allow you to work as a team with your peers, and make friends that will last a lifetime, all while being encouraged by an amazing group of coaches.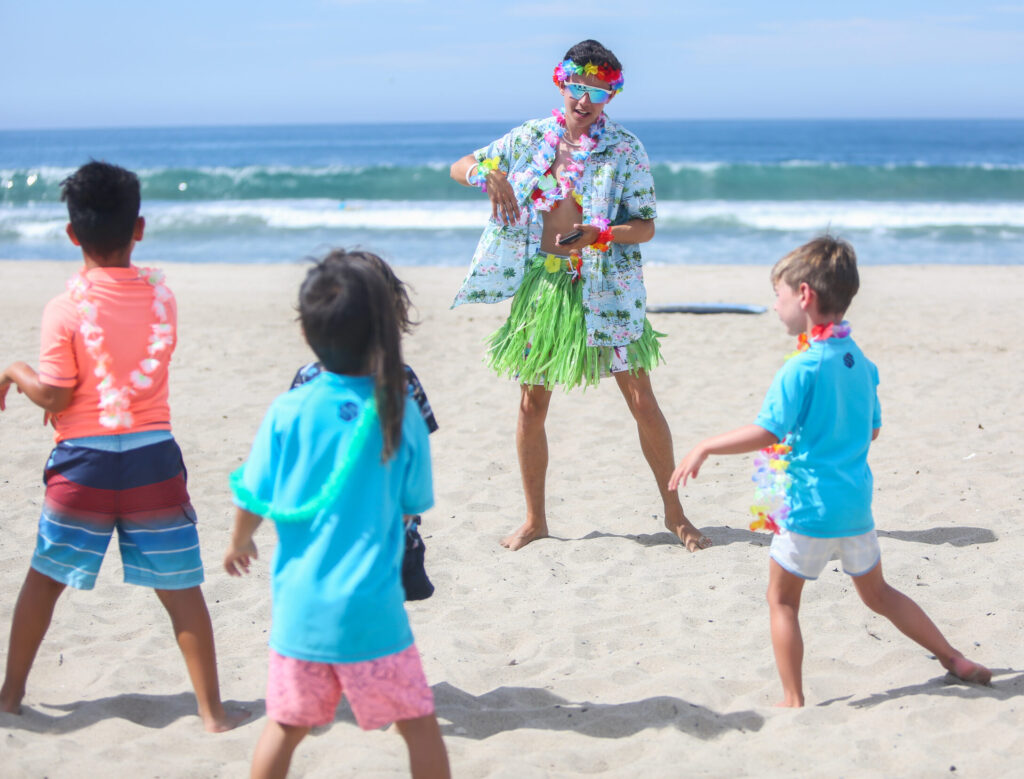 Community Service Credit Available
Limited availability and interview & reference required. Minimum 2 week commitment.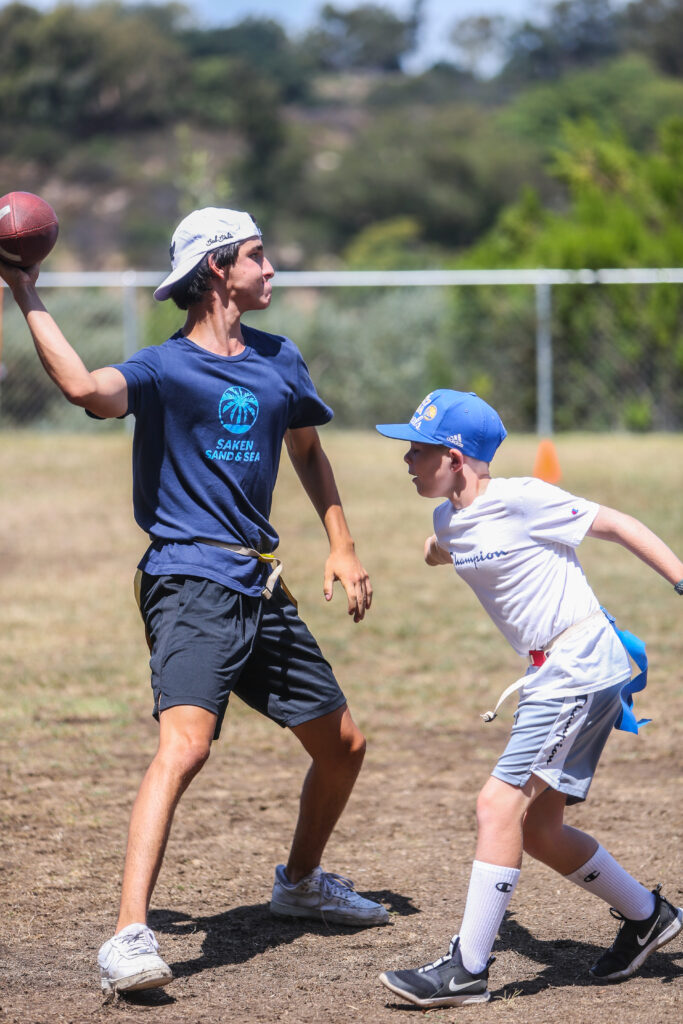 All campers pay a non-refundable $25 deposit and $10 registration fee at the time of enrollment/sign-up on CampBrain.
A sibling discount of 5% off 2nd + child(ren) will be applied automatically to the lesser of two+ enrolled.
All balances must be paid by due date to ensure your spot is reserved. If balances are not paid by the due date, your child's spot could be released to make room for campers on our waitlist. We appreciate your cooperation and understanding. There are no refunds after June 1st (only credit). 
Traditional Camp Tuition, K – 8th Grade
Weekly Rate: $550.00
Daily rates available for Spring and Winter Camps
Specialty Sports Camps / Clinics, 3rd - 11th Grade
Football, Basketball, Surf, Sinjin Smith Beach Volleyball, Soccer, and Baseball
Weekly Full Day Rate: $550.00
Weekly Half Day Rate: $300.00
Daily Rates Available for Spring and Winter Camps
CIT Program for 9th-11th Grade
Interview required for final approval 2-8 weeks
1. Pacific Palisades: 14755 Pacific Coast Hwy. Santa Monica, CA. 90402 (Tower 18)
2. Bel Air: Mulholland and 405 at AJU Campus (Lot 4) 
3. Playa Del Rey: 12505 Vista Del Mary, Playa Del Rey, CA 90293
4. The 5 Baseball Facility: 17301 W Oxnard St, Encino, CA 91316
Saken Sports Camp is built on the philosophy that all children should have a phenomenal camp experience regardless of their gender, age, or athletic ability. Saken Sports Camp focuses on building character and emphasizes playing with pride, playing with honor, and playing for fun. Our goal is to ensure that each camper has an unforgettable experience participating in various sports, games, and activities in a safe environment. When a camper leaves SSC, they will possess an enhanced value of sportsmanship, character, and self-confidence. Contact carlye@sakensportscamp.com for any additional camp inquiries. 
Play With Pride – Play With Honor – Play For Fun
*All campers enrolled in our traditional camp MUST be fully potty-trained
**Any camper asked to leave camp for ANY reason, behavior or not, will NOT receive a tuition refund. 
In order to receive the early bird discount, you must register those enrollment times and all balances must be paid in full by due date. Adding weeks or days after early bird expiration may be billed at current rates.